In May, Business Moves Group hosted a networking event in Leeds city centre in partnership with OCEE design. The event was held for property industry specialists in the city and surrounding areas to come together and create connections, share experiences, and explore collaboration opportunities. The event took place at The Box, an exciting and popular venue in the heart of Leeds city centre.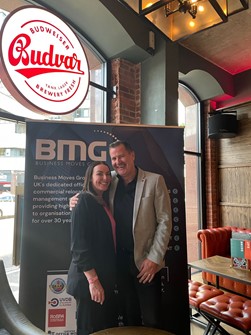 Karen Adams, BMG's business development manager for Scotland and the North, organised the event. Having only joined our team last December, she has made a great impact on the business's development thanks largely to her 14 years' experience within this industry space. The event saw a fantastic turnout of over 50 people from the world of construction, fit-out, architecture, design, cost consultancy, project management and more. The event saw the bringing together of people and companies who have had strong working relationships for many years.
The commercial property industry is currently undergoing a large dynamic shift, as hybrid work continues to remain the norm for many businesses despite calls from the government to return to the office full-time. It means that many professionals are looking for guidance and clarity on what the future of commercial real estate will look like, and how these spaces can be transformed for new purposes.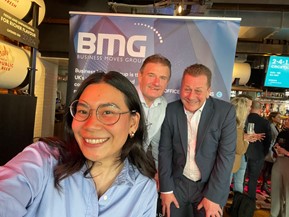 Additionally, new laws around building energy efficiency will see more businesses looking to refurbish their offices to ensure they are compliant with energy standards, and potentially attract people back to these spaces also.
By bringing these professionals together at the networking event, we created an environment for everyone to share their experiences and speak to others in the industry for their advice and thoughts on these changes.
Overall, the event was a resounding success and fun was had by all! Watch this space for more events and networking opportunities hosted by BMG, as we look to propel the world of business relocation forward.
If your business requires workplace relocation consultancy, get in touch to find out how the BMG team can help.