When people think about a business relocation, the first thing that invariably springs to mind is moving an office-based company. Though we do relocate a lot of traditional offices, we also support many other types of business across a range of sectors. Arguably the most challenging of all is a hospital.
With a hospital relocation, we're doing so much more than moving a business – we're moving a whole community. They can be very sensitive projects with no margin for error. At the same time, they are often the most rewarding projects to work on.
Here are some of the key challenges we face and how we address them.
Logistics and timings
The planning that goes into a hospital relocation is phenomenal. We account for every last detail at the planning stage. Of course, things can change over the duration of a move, but a comprehensive plan ensures that we are best placed to deal with any unexpected challenges that arise.
It goes without saying that in a hospital, dealing with a relocation company is not the top priority for every member of staff. So, we work with the hospital to identify the key stakeholders that will help us complete the move as seamlessly as possible. This often includes people from multiple departments, such as trauma, A&E, surgery and so on.
We often move departments and wards in phases and the timing has to be perfect – if a piece of equipment is out of service for any length of time there could be terrible consequences.
In a typical office move, our teams often have free reign of a building as we carry out the bulk of a move over a weekend when the space is empty. There's no such luxury in a hospital. If a lift is needed to transport a patient, that obviously takes priority over our needs. We build strong relationships with the porters to avoid any kind of disruption and aim to be almost invisible over the duration of the move.
Health and safety
The pandemic has amplified the importance of cleanliness and hygiene, but even before then health and safety was of the utmost importance for our hospital relocation teams. Protective equipment and frequent sanitisation is necessary to protect patients, hospital employees and our own teams. We work closely with stakeholders to communicate our protocols and adhere to any additional requests they have.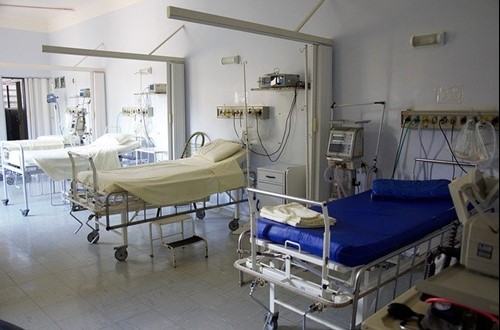 A sensitive environment
The right attitude is vital for a hospital move. Our staff are trained to be sensitive of their surroundings, whether that involves keeping noise levels to a minimum or ensuring they are not in the way of hospital staff.
It can also be an emotional project to work on. Some people can understandably feel upset by witnessing illness and even death around them. We constantly check in with our teams and offer them the support they need.
Transportation of specialist equipment
A lot of items that we move need to be kept at a certain temperature or handling with extreme care. We make a detailed list of exactly what we will be transporting and any requirements, then use specialist vehicles that include electricity and air con. We also map out our routes in advance and provide security if necessary.
We make sure that we have a contact at the other end to receive the goods and that the sign off process is watertight.
Security and confidentiality
Part of the move process is the administration side of the hospital. This includes paper and digital records which must be kept secure and intact. Our specialist IT teams handle all digital records and work closely with internal IT staff at the hospital.
For paper records, we take an extensive audit and use GPS-tracked vehicles.
Summary
We've been involved in numerous hospital relocations over the years, including the Queen Elizabeth University Hospital in Glasgow and Heartlands Hospital in Birmingham.
Each project is unique – at Heartlands we relocated x-ray files which were stored in a basement only accessible via a spiral staircase. We also had to make sure all records stayed in chronological order.
If you need support with a hospital or business relocation, or just want an informal chat about how we can help, visit our locations page and contact a BMG office near you.