In 2012, one of the UK's major television networks undertook the most significant co-location project in its history when it moved from central Manchester into the newly opened Media City in Salford.
The set and production for its flagship soap opera also moved into a newly constructed site, including all studio sets, props, IT equipment and production/camera equipment.
The network engaged Business Moves Group due to our long track record of supporting media companies with change management and relocation projects.
Project brief
We were tasked with planning and delivering the relocation of 900 staff, along with valuable, sensitive technical equipment over 14 phases within a tight six-month timeframe.
It was essential that the relocation was completed without any downtime to the network's filming schedules. The relocation required meticulous planning, management, and execution to ensure this.
Beyond staff and production, the network entrusted BMG with the relocation of its technical areas, comprising edit suites, an extensive filing and tape library, specialist furniture, and equipment, including sound gear valued at over £3 million. The safety and security of this equipment was of paramount importance.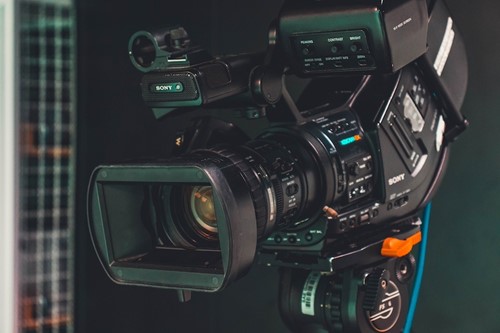 Strategic move management
We began this project by conducting a feasibility study, including extensive fact-finding and site visits. This enabled our team to address health and safety concerns and develop a detailed migration plan.
Media City was still in the process of being fully fitted out, so our plans took into account that we would sometimes need to work around other partners and be flexible with our schedules.
Communication was unsurprisingly critical for a relocation with so many moving parts. We worked very closely with the client and other stakeholders to deliver regular project updates and offer solutions to identified challenges.
Standard Service Level Agreements were established, complemented by a systematic monthly reporting process. Our team took on a key role in site induction and orientation tours, which was particularly important given the frequently changing staff database at the network.
When the client saw the value that we were able to deliver, the partnership expanded to include value-added services like technology surveys, building clearances, and data installations.
Change management
BMG also played a pivotal role in supporting the network through a significant change management program. This encompassed a transition from Microsoft Office to Apple Mac technology, necessitating the relocation of new equipment and accommodation of retained devices.
Detailed surveys of equipment requirements ensured adequate data and power resources in the new workspace.
Additionally, BMG aided in the shift from pedestals to lockers, which were smaller and no longer located next to staff desks. BMG ran briefings to work explain the changes in working practices and supported the network's workplace team as required. 
A "seamless move"
BMG's commitment to reliability and effectiveness shone through, as demonstrated by consistently outstanding feedback from customers and the client's team. We scored consistently high marks in staff surveys as all elements of the move were delivered on time and without any setbacks. Feedback from staff surveys included:
"My experience has been superb"
"A seamless moves transition"
"A complex project with many streams very well executed"
BMG's partnership with the network in this wide-ranging relocation project not only met but exceeded expectations. The successful execution of a project of this scale, complexity, and sensitivity underscores BMG's commitment to excellence in project management and relocation services.
How BMG can support you
We work with clients across the UK from a range of sectors, from single site SMEs to multi-site blue-chip organisations. Find out more about our services, and get in touch to discuss how we can support your business.