By Andy Crawford, director for Northern region and Scotland, Business moves Group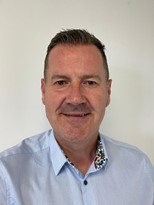 Relocating office space can come with an array of challenges no matter the location. More complicated locations like Scotland can offer their own unique set of hurdles to get through. However, the location comes with plentiful opportunity and excitement, which shouldn't be missed out on.
Business opportunities in Scotland
Scotland is the host to many multinational corporation headquarters that choose to have a Scotland base from a productive-business point of view. Some of our clients, including Sky and Barclays, have enlisted us at BMG to help them set up new offices in Scotland.
Glasgow is the home of the international financial services district, a large array of office spaces filled with many world-wide known finance businesses that operate out of Scotland. Such business presence makes it a bustling city with great investment potential. It is a great location to aim for if you are looking for a fresh start in Scotland.
Edinburgh is the tourist capital of Scotland, which makes for a busy, beautiful city with numerous opportunity. The Edinburgh Park business park sits on the outskirts of the city, with great transport links in and out, as well as potential for office space within the city centre too. This location also attracts large organisations in the banking and retail sectors and can offer fantastic potential to businesses.
The city of Aberdeen is also an area of great investment, as the gas and oil industries are based here. Many global businesses have offices located in this city, with office space continuing to be in demand due to the city's prosperity and excellent transport networks with the rest of Scotland.
Scotland has been ranked as the UK's top location for foreign investment outside London for six years in a row, and over 5,100 companies have set up here to reap the benefits of such opportunity for prosperity, both international and national. 
The logistics of relocating to Scotland
Obviously, there are going to be some challenges that come with such a relocation, regardless of where you're moving from and to. It is important to support staff as the relocation takes place, particularly for those whose commute will significantly change. As part of our relocation service, we offer staff support throughout the process of moving, ensuring everyone is kept informed of what to expect.
Scotland itself offers plenty of quirks and challenges compared to a move in central London, for example. Scottish cities are hillier, with original architecture providing narrow, cobbled streets to contend with in a moving van.
Edinburgh is one of the most challenging cities. With the castle situated in the centre of the city, and the heavy tourist footfall that roams the streets, which are both narrow and difficult to manoeuvre, it can be one of the trickiest cities to move in. There's also the issue of archways and other obstructions on certain streets which can cause further logistical issues.
Glasgow, on the other hand, is more like New York, with long streets separated by blocks which are easier to navigate. Additionally, both Glasgow and Edinburgh are introducing low emission zones in their city centres by 2024, which creates further logistical issues about what commercial vehicles you can and can't take into the city centre.
All these logistical issues require a great deal of forward planning.
BMG Services
This is where Business Moves Group comes in. Our specialist knowledge and moving expertise means that you can rest assured your business move will be handled efficiently.
BMG has a team in Scotland made up of staff members that are local to the area. The knowledge they bring about how to navigate the city safely is invaluable and cannot be found elsewhere. In addition, we have great connections with the council offices in Scotland, which means planning for road closures or parking spaces is simple.
We can help staff and employers get support they need when relocating more than just an office, such as providing advice and guide information for the new place they may be calling home. BMG is celebrating its 25th year in Scotland this year, which demonstrates the depth of expertise that is rooted in our business.
Overall, a relocation to Scotland has the potential to bring great opportunities for your business and should be on the agenda when considering new locations for your operations.
Business Moves Group is here to help with solutions and consultancy for your office move, get in touch to see how we can help your business.