The Office as a Destination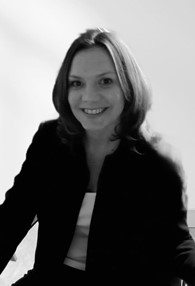 By Rachel Houghton, Business Moves Group
Last week, I attended the 2023 Workplace Trends conference at the Cavendish Conference Centre in London. This year's focus was all about the office as a destination and how the sector as a whole needs to be reinvented in order to survive. How can the office recognise the needs of others, and only when those needs are accommodated, how can you convince people to come back in?
The speakers dug deep into these topics and provided some great insights and data-driven results for these questions. Here are some highlights from the day. 
Chris Kane, founder, EverythingOmni (keynote)
What should the office sector do to adjust its offer?
Post-Covid, are we asking the right questions?
Nobody has a clear picture of the future
Return to Office vs home working is a "red herring" – too binary for the digital world
Kane challenged the Workplace Trends community to build the courage to experiment and look beyond their silos.
Double dilemma – employees are voting with their feet.
The workplace community should think about the workplace as "fixed, flexible and fluid".
Research – 31% doing nothing on ESG.
Jennifer Bryan, ABChange Consultancy
Adopting foresight in leading change
Workplace change splits people into two camps – those who want it and those who don't.
Uncertainty paralyses us – but a little bit of uncertainty can be a good thing.
Important questions to ask at beginning of change programme:

Where are we going?
What do we really want?

Three times horizons when it comes to change management – short, mid and long. Often, people too focused on the former.
Research is not about having a crystal ball, but the need to practise.
"End person in mind" approach is invaluable.
"You can analyse the past, but you need to design the future."
Nigel Oseland, Workplace Unlimited
The enticing office
Conducted research with Professor Gary Raw, MillerKnoll, and Workplace Trends.
Offices are currently a third empty – this is not sustainable.
Home is better for focused or confidential work. We need to ensure the office offers that too.
The office performs poorly when it comes to hygiene factors e.g., noise, visual privacy, and light.
Employees also hint at workplace loneliness.
Can we solve the travel/childcare issue? Do organisations need to offer solutions?
The office provides a greater sense of purpose.
When there is assigned seating, employees are more likely to want to return to the office. What does this say about the hot desking/flexible working trend?
Those who identify as extroverts believe factors are better supported in the office.
A significant factor in enticing people back to the office was the desk layout.
Density increasing is not good for noise.
NOTE: Are there base factors for RTO – less dense, good hygiene factors, a mix of space for activities, assigned desks?
Josh Artus, Centric Lab
Designing for neurodiversity
Centric Lab's recent work for the British Council for Offices titled 'Designing for Neurodiversity', covers Centric Lab's work into the links between place and health through a neurobiological lens.
Approximately 15% of the UK population identify with a level of neurodivergence, many of whom struggle with the typical corporate work environment.
Judy Singer's work is very important in the field of neurodiversity.
It's important not to stereotype i.e., "We want to empower neurodiverse employees."
Must understand the lived experience between health and space.
Hypothalamo-pituitary-adrenocortical (HPA axis) is required for stress adaptation. Activation of the HPA axis causes the secretion of glucocorticoids, which act on multiple organ systems to redirect energy resources to meet real or anticipated demand.
Structural marginalisation is in effect in the office when it comes to mental health.
75% of adults with ADHD will have at least one other mental disorder.
How can we support these employees – headphones?
Being in the office leads to alienation for neurodiverse employees.
Neurodiverse are more dynamic than basic needs.
Case study of the bike path. Neurodiverse employees liked bike entrance because it was quieter, but this went against facilities management rules. The solution was to create a double entry way which was successful. Neurodiverse employees are given the opportunity to walk through virtually beforehand.
Tree Hall, Charity IT Leaders
What's it really like to be neurodivergent?
Personal story as CEO with autism.
Marginalised groups underdiagnosed for neurodivergent conditions.
You're either autistic or you're not. The "spectrum" is exaggerated.
Diagnosing in thew workplace. Important to tackle the burnout of neurodivergent employees.
It's important to ask for / offer accommodations.
Maddy Woodman, PTHR
Post-lunch hackathon energiser
Delegates were asked to identify a workplace problem and find solutions using a typical hackathon flow
"Hybrid working and employee experience" – change management.
Discuss and capture thoughts to create a desired state on a flipchart as a statement of intent / a formulated goal / a measured outcome.
Capture barriers – what are we up against to achieve our goal/deliver?
Mini hacks –capture ideas and suggestions and cluster them into categories and themes.
Build hack (and tested by use of hypothesis) and use hack canvas.
Agree pitch back to narrate your hack – why have you chosen it and what will it achieve? What do you need to get going?
Ann Beavis, Crown Workspace
Green skills and circular economy thinking for the workplace
Showcased Circular Economy Roadmap recently launched by Business in the Community.
Approximately 45% of global emissions come from industry, agriculture and land-use, which can be reduced by circular solutions.
61% of the public would like to see large businesses using less energy and materials to create and deliver products and services.
Only 16% of Responsible Business Tracker respondents embed the circular economy into their strategy.
Who is responsible for making workplace change sustainable? The answer is everyone.
80% of employees say they want to be more engaged in ESG.
The day was filled with great insights from some fantastic industry leaders and innovators. I look forward to next year's agenda!
If your business needs help with workplace change management and office relocation services, get in touch to see how Business Moves Group can help!