Last summer we carried out a restructure to streamline operations and empower our four core regions – Scotland, Midlands, North and London & the South.
Nearly one year on, we have made great strides under our revised set-up. Here are some of the highlights.
New management team in Scotland
Claire Harkins joined the company to head up our Scotland operations as regional manager. Claire is based in Glasgow and has extensive experience in business development, project management, team leadership and change management.
Claire has spent her time building up her team, engaging with existing clients and exploring new business opportunities across Scotland. She has big plans for 2022 – read about them in Claire's Scotland outlook blog.
Derek Binnie joined us as a non-executive director to provide additional support to Claire and her team. Derek has great experience in workplace and change management throughout the Scottish market.
New senior appointments and business developers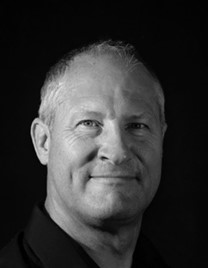 Keith Tiltman joined as a director and will support the senior management team with business development. Keith worked at BMG previously before spending time in the workplace and office design industry. He returns with a wealth of experience and will help elevate BMG to the next level.
Marc Pearce has joined as a project manager, and boasts expertise in space planning and workplace management. Marc will support clients throughout the UK and will use his computer aided design (CAD) expertise to provide conceptual drawings and design development as part of workplace redesign projects.
We have also hired a business development specialist. Ivana Coppola will support business development across Scotland.
Expanded our central operating team
We've made three appointments in our central operating team to support our employees and clients nationwide:
Lilly James, based in Reading
Lisa Atkin, based in Leeds
Stephanie Munro, based in Glasgow
All three will help with our new operating model that centralises pricing, planning and billing activities.
Building on turnover and profit
Thanks to our streamlined operations and being able to support clients throughout the various lockdowns, in the last 12 months we have seen a 40 per cent increase in revenue, and an 82 per cent increase in profits. 
Joined MSDUK

MSDUK has worked with over 125 global brands and more than 3,000 ethnic minority owned businesses (EMBs) since 2006. Its dedication and support to diversity and ethnicity has seen it secure £800 million worth of business for EMBs.
Since joining, we have been able to assess the progress made by our practices with the MSDUK Supplier Diversity Benchmarking tool, engage with the most innovative start-ups in MSDUK's network, and further future proof the business.
Improved sustainability and carbon emissions reporting
Sustainability is at the top of the agenda for every sector following the COP26 forum last November. We have continued to elevate our waste recovery solutions, and in 2021 achieved 98.6% landfill avoidance across all of our projects.
In addition to providing re-use, recycling and resource recovery solutions, we have enhanced our reporting so that our clients know the full life cycle of all waste materials. This includes a breakdown of the different materials, where they have gone and how they have supported the production of energy.
Our solutions maximise the environmental, social, and commercial benefits, while ensuring landfill disposal is minimised.
Exciting new clients
Business is strong and we've been able to work with great new clients across sectors including finance, telecommunications, education and healthcare. Read about some of our projects – a case study with Allianz and a case study with a leading health provider.
We've also continued to support our existing clients with their return to the office plans and change management projects.
Rachel Houghton recognised at the Great British Businesswoman Awards
I was privileged to be named 'Transport & Logistics Businesswoman of the Year' at the Great British Businesswoman awards. Though it's a personal award, it wouldn't have been possible without the people around me – I consider it recognition for everyone at BMG.
Looking ahead in 2022
Our restructure has allowed the business to go from strength to strength and 2022 promises to be an exciting year. Where 2021 involved a lot of reactive work, now businesses are in a position to make more informed decisions. I expect a lot more proactive work – read my 2022 predictions blog for more thoughts.
If you'd like support with an office relocation or change management project, get in touch to discuss how we can support your company.