As organisations across the UK make a return to their offices and workplaces, with what we hope is the worst of the COVID-19 pandemic behind us, business leaders and facilities managers have a lot to consider.
Workspaces are being repurposed to accommodate hybrid working models, with office layouts and features having been reimagined to focus more on collaborative areas and promote physical and mental wellbeing.  
Another critical factor that business leaders must consider is ESG (Environment, Social, Governance). Many now see this as the framework for running a responsible business.
Sustainability is high on the agenda. Off the back of COP26 in Glasgow, some important commitments and announcements were made, not least the requirement from the Treasury for businesses to publish their strategies to reach net zero.
For many organisations, creating an environmentally and socially responsible workspace will be front and centre of these plans.
What is ESG, and how can I make my workplace ESG-ready?
Put simply, ESG is a set of standards that apply to an organisation's operations covering environmental, social and governance criteria.
It is being widely adopted by investors who are increasingly looking to put their capital into enterprises which seek to make the world a better place – for workers, communities, customers, shareholders, and the environment.
Thankfully, there are many steps organisations can take to enhance the ESG credentials of their workplace ahead of or during their return to work. Here, we outline three key categories and ways in which to approach them.
Office furniture management
Whether redesigning workspaces or relocating to a new premises, furniture management is a crucial part of the process and presents an immediate opportunity to embrace a sustainable ethos.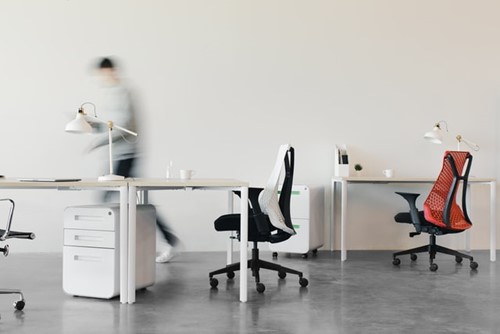 The first step should be the creation of an extensive digital audit to log your inventory and the condition of each item.
Next, rather than being simply a case of keeping some furniture and removing the rest, there are a range of options that you can explore either in-house or via a third-party specialist. This includes refurbishment, recycling, storage and donation to organisations or individuals in need – all great for ESG, and an additional way to achieve cost savings.
Workplace waste management
For most enterprises, an effective waste management strategy will ensure that as high a proportion of waste as possible is diverted away from landfill.
As a leading provider of re-use, recycling, and resource recovery solutions, we know how to make the most out unwanted goods and furniture. We can tap into a network of manufacturers to upcycle old parts and components and can also grant a new lease of life to such goods via donations to schools and charities.
If your organisation, as part of its return to work, has equipment that is surplus to requirement, think twice before throwing it out and help to ease the congestion at landfill sites. Someone, somewhere, will have a use for almost all old equipment and/or their individual parts.
Cycle to work schemes
As well as making the most of your assets inside your workplace, organisations can encourage sustainable behaviour among their employees as part of the return to work.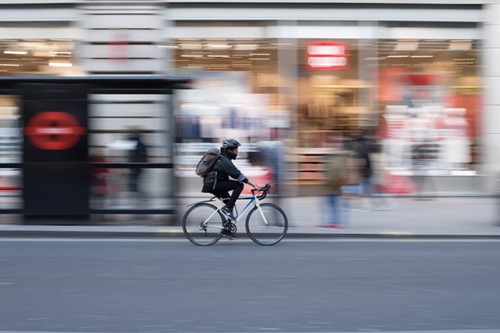 One such way is to help them avoid motorised transport and make cycling as attractive and practical a proposition as possible. This could mean installing dedicated and secure cycle lockups/parking, as well as shower facilities. Adopting the government's cycle to work scheme can also provide an extra financial incentive.  
This type of workplace change project is perfectly timed with the return to the office.
Tracking progress with ESG reporting
None of the above will be optimised unless there is a robust tracking and reporting procedure in place.
If organisations are to take ESG seriously, then regular reporting and benchmarking is a must, and that means acquiring, analysing, and disclosing data covering their operations across these three key areas.
When adopting ESG principles in your return to work, be sure to set clear, attainable, and trackable goals based on benchmarks that you know are possible to hit. Publishing an annual ESG report represents a good way to formalise the process and will ensure your employees and customers are aware of the efforts being made to become more sustainable.
We help businesses achieve their ESG goals during an office move or workplace change programme. Contact us today to discuss how we can support your business.